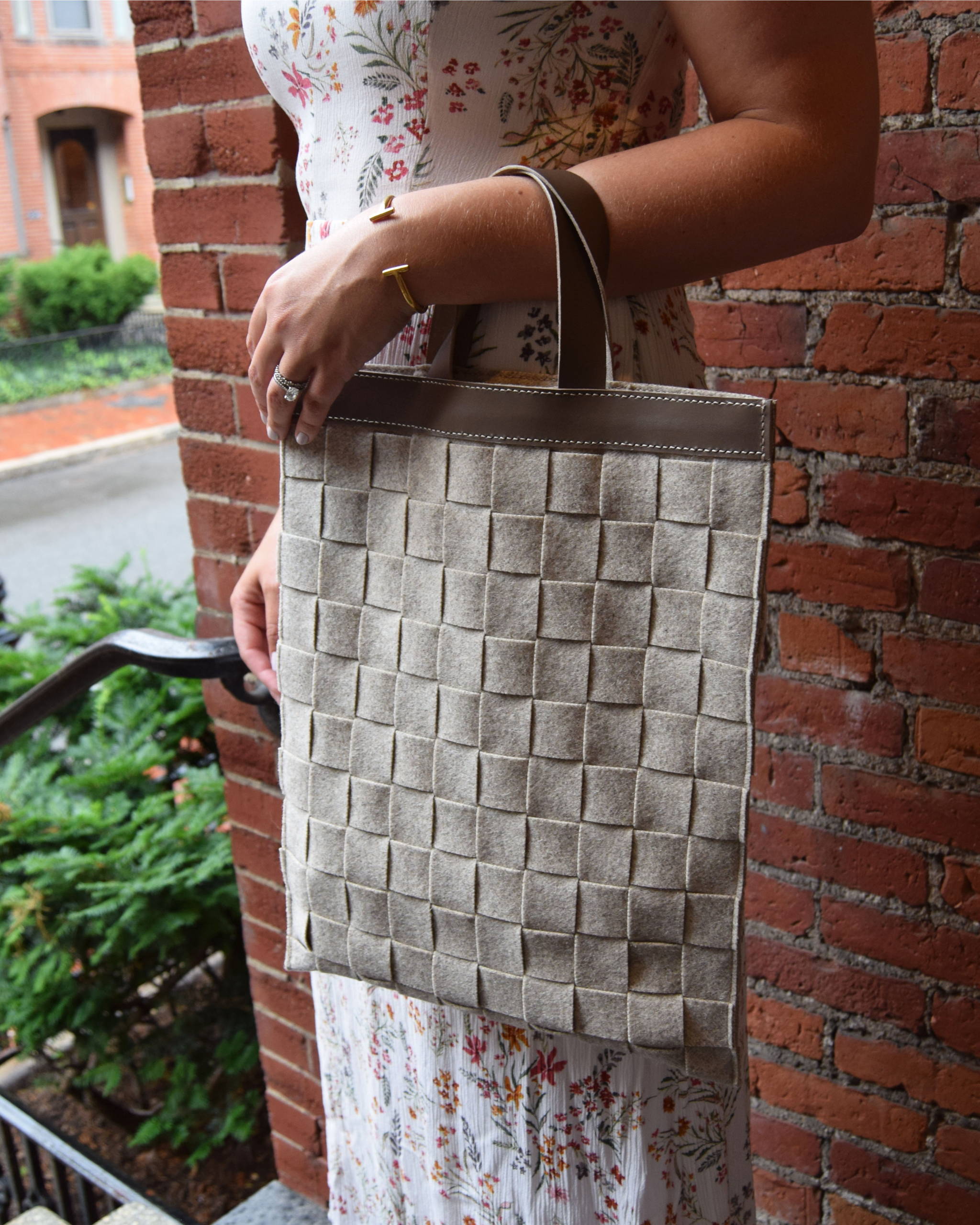 What began as a half page business plan in Florence, Italy in 2012 - and the now quite serendipitous decision to study there in the first place - has become my dream come true, seven years later.
I've always felt a creative pull and while in Italy, I developed an appreciation for the craftsmanship and artisan tradition of leather working with roots that span centuries, back to early humankind. I choose to honor these artisanal values by hand-making everything in small batches from materials that I love, from places that I love. I enjoy using a variety of textures and I aim for sophistication, timelessness, minimalism, functionality and versatility. I want you to use and love these pieces for years to come.
The use of felt, which I came across on a trip to Portugal in 2016, in combination with leather, distinguishes Maragold Designs and creates an intriguing textural contrast. The raw materials I work with are one way that I translate inspiration from my surroundings and travels. I appreciate the story and unique qualities ingrained into these materials and only work with those that I personally love and trust.
i've always been obsessed with quality over quantity.
When you pursue quality first, you in turn need and want less. This principle drives the high standards of craftsmanship, attention to detail, and purpose in everything I create. I like for my own wardrobe to tell a story of where I've been and what I value and I hope the story that each Maragold piece holds helps add to yours.
The combination of beautiful, high quality leather and authentic Portuguese wool creates a style that's unique to Maragold. Materials are sourced with production responsibility, quality and durability in mind so that you can feel good about your purchase. Each piece will become integrated into your life, taking on a personality all its own and unique to you as it ages. The handmade nature of both the materials and the products themselves infuses each item with unique personal character.
Each time you carry Maragold, my hope is that you're reminded to approach whatever comes your way with more joy, curiosity, sense of adventure, and purpose.